SIP Airmate TN2.5/50-D Air Compressor
SIP 05283
SIP Airmate compressor has been manufactured with a 2.5hp (1.5kW) motor. Requires a 230v (13amp) supply. Producing a 9.5CFM (270 litres/minute) piston displacement and 6.5CFM (184 litres/minute) this oil lubricated compressor has a 116psi (8 bar) maximum pressure. Mounted on wheels with a handle for convenience this compressor weighs in at only 36kg.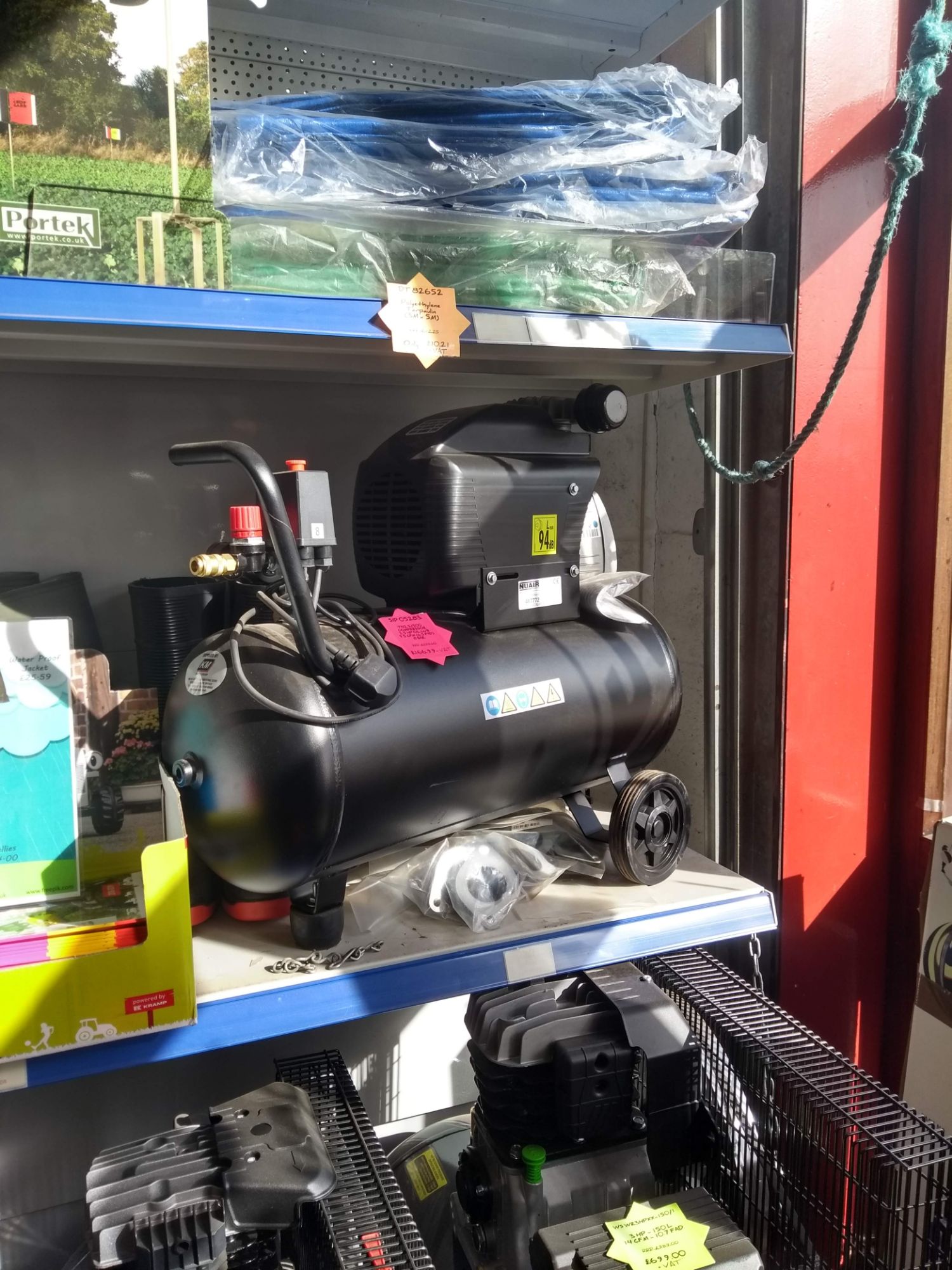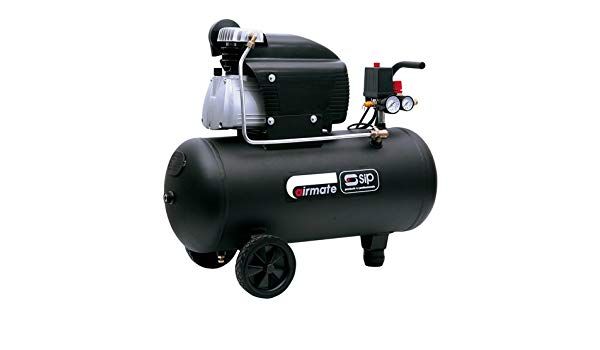 50 Litre Air Receiver
6.5CFM Free Air Delivery
9.5CFM Piston Displacement - 116psi
2.5hp Motor
Efficient Cooling
Fiac VX50-360 Lubricated Air Compressor
WS VX50-360
Fiac manufacture a quality range of air compressors that are built to current European standards and provide the latest technology in design, performance and reliability. The Fiac direct drive compressor range provides adequate power for all your needs: home maintenance, air tools in the workshop, spraying in the garage and garden, airbrush in the studio, furniture renovation, toy model making, inflating tyres, small inflatables and even spraying preservatives / insecticides in the garden and greenhouse.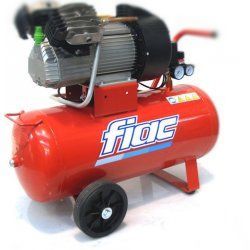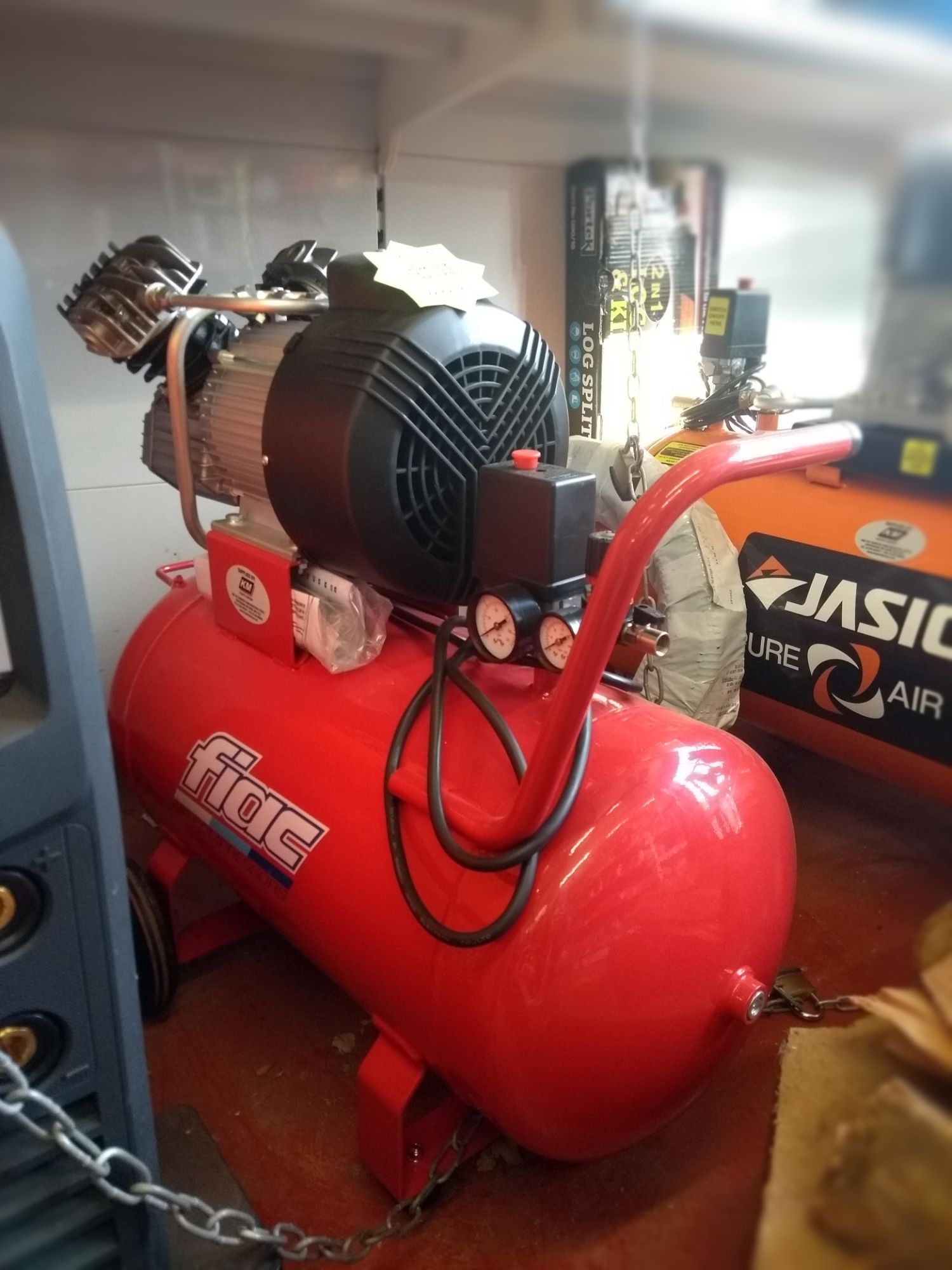 Automatic stop/start controls – requires minimum supervision
Cast Iron Cylinder Block
Unique soft start – low current start up (Perfect for use on domestic electrical systems)
Ready for use, complete with 13 amp plug & cable and filled with oil
12 month warranty
Portable and user friendly
The uses for a Fiac Cosmos air compressor are endless.
SIP Professional Super Major Hose Reel - 15 Metre
SIP07978
SIP professional super major 15 metre hose reel has been manufactured with a stong and durable metal casing which is complete with a carry handle and bracket to attach the reel to the wall.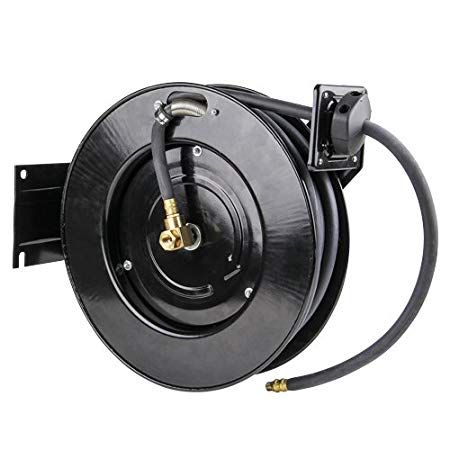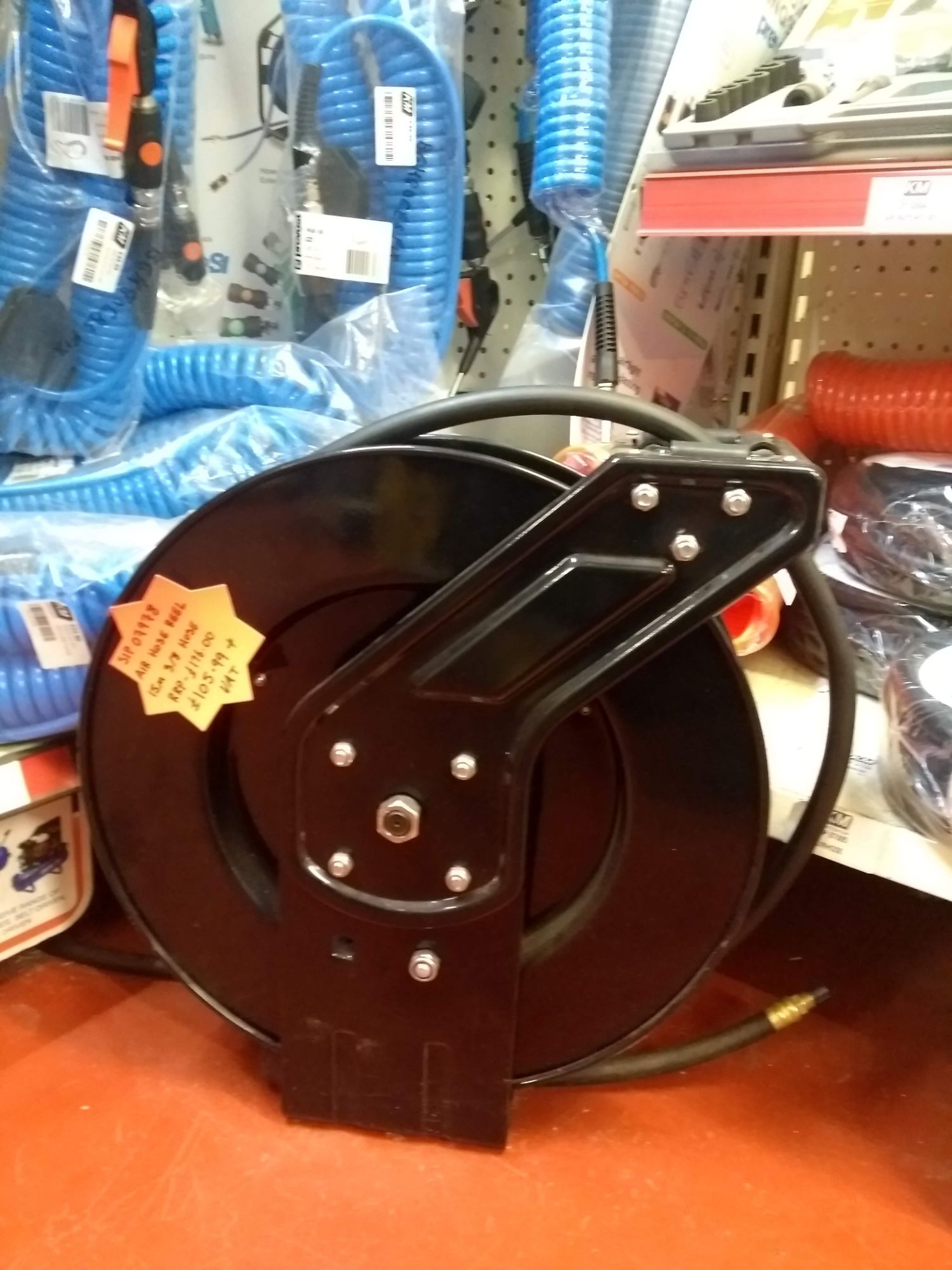 Offering through flow which means air passes through the centre of the reel so can be wound or unwound during operation whilst the ratchet and recoil system allows for an easy clean up. Working temperature range; -5°C - 45°C.
through flow - air passes through centre of the
reel so it can wound/unwound during operation
Quality ratchet and recoil system
Bracket for wall attachment
1/4" BSP male air inlet
Strong metal casing
FRANKLIN TOOLS 10M 10MM PCL RUBBER HOSE VERTEX AH2134
FT AH2134
10m 10mm PCL Rubber Hose Vertex / PCL fittings
PCL Rubber Hose complete with Vertex quick release coupling and standard male PCL adaptor. Maximum 300 psi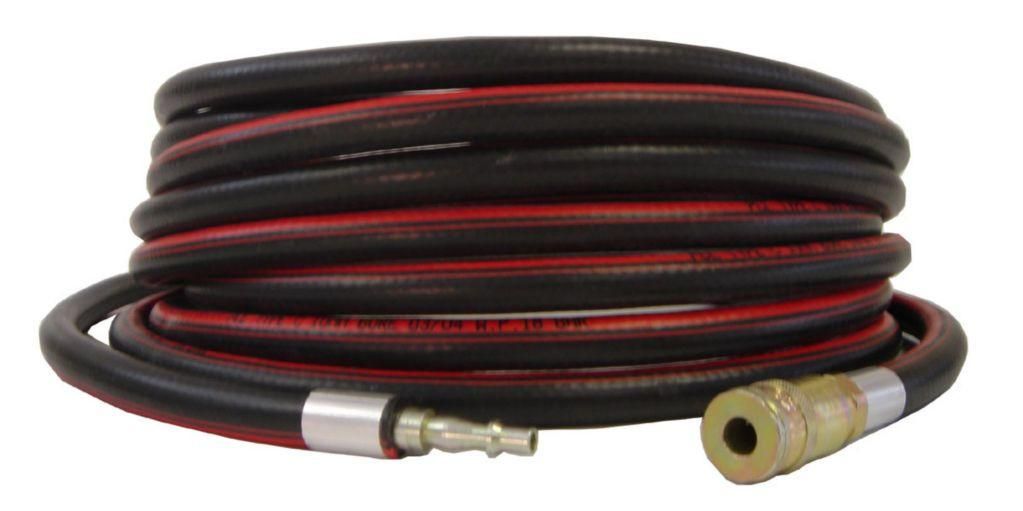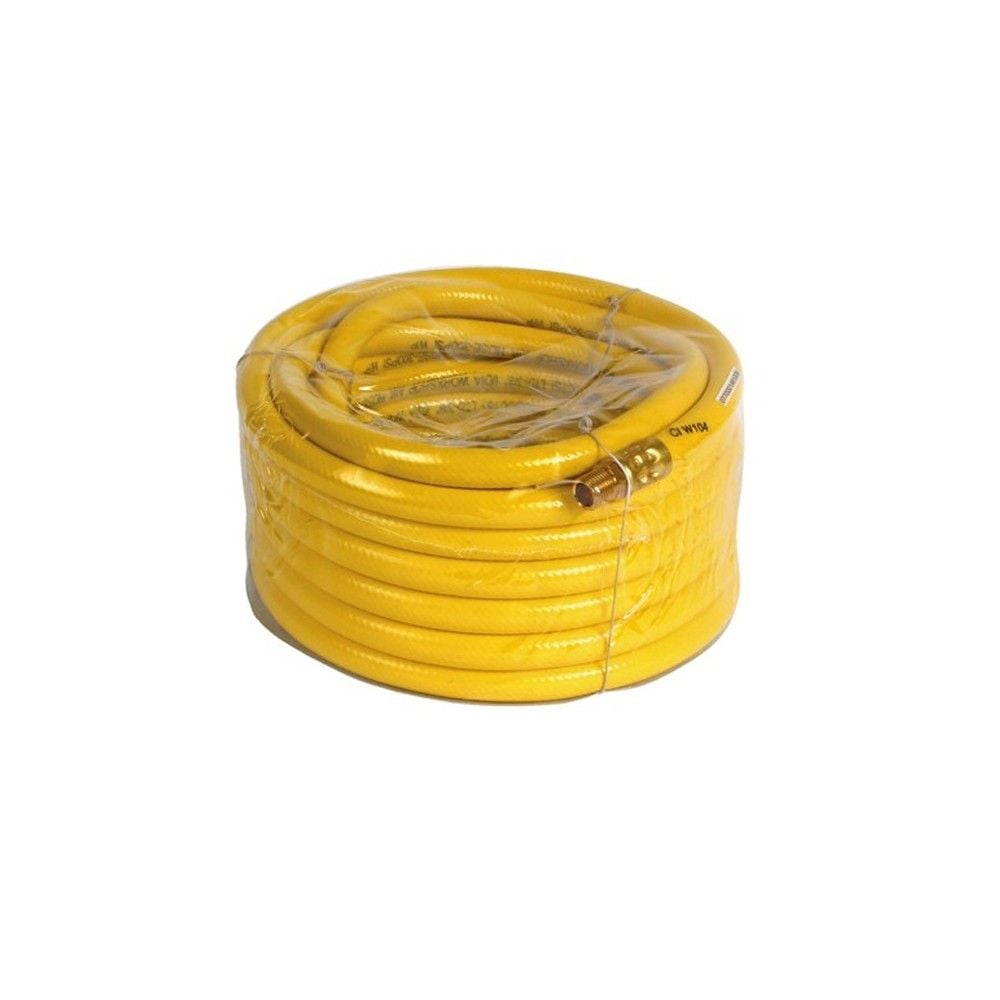 SIP Professional 3/8" Air Hose - 10 Metre Length
SIP 07881
Abrasion, oil, fuel and kink resistant advanced Nitrile rubber / PVC air hose with 1/4" BSP male end fittings. Designed in a high viability yellow colour with a working pressure of 310psi. Hard wearing but flexible this silicone free hose will not react with paint.
Air Drill, Standard Power SP-D135 3/8
Professional quality reversible 'Air Drill' from Standard Power that has been precision engineered for smooth operation. This powerful but light to hold air tool has been designed for heavy duty garage and workshop use and offers a high power to weight ratio.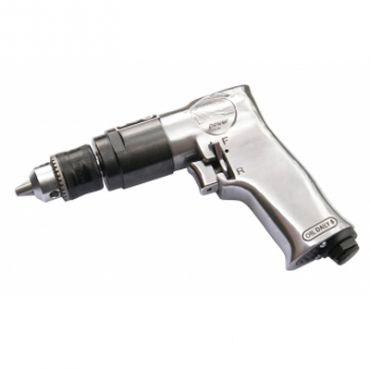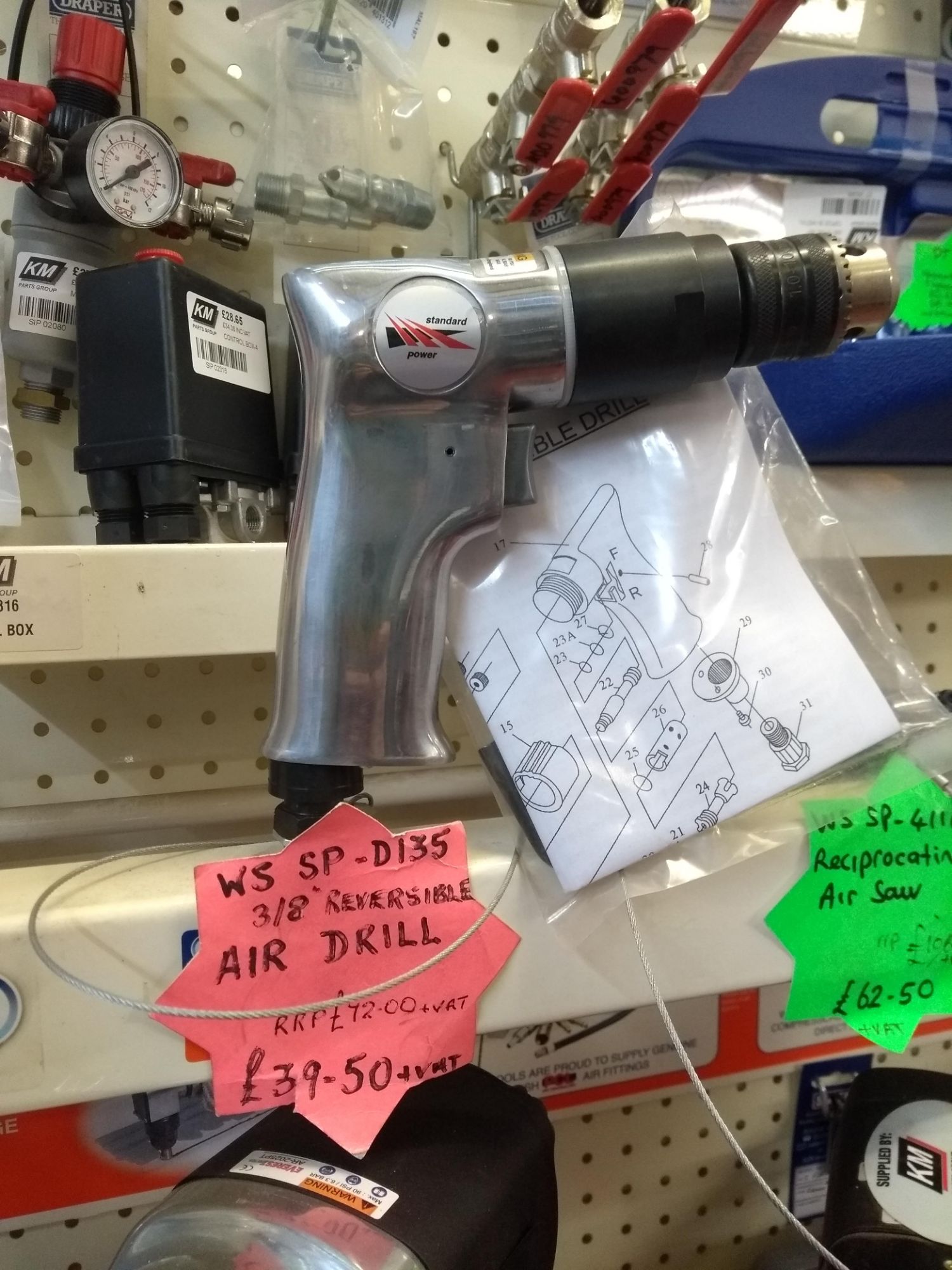 this low vibration air drill is suitable for prolonged operator use and is ideal for drilling, reaming and honing.Free Speed 1,800 rpm
Capacity 10mm
Spindle 3/8" 24 tpi
Vibration Level m/s2 2.5
Noise Level dBA 92
Average CFM 6.5
Weight Kg 1.08
WS AR-2015PT 1/2" Impact Wrench
Rapid double impact
Super duty
Composite body
Square drive 1/2"
Max torque (Nm) 1015
Free speed (RPM) 10,000
Vibration level (m/s2) 5.7
Noise level (dBA) 93.1
Average CFM 6
Weight (Kg) 1.95
Quick Couplings and Adaptors for Compressed Air.