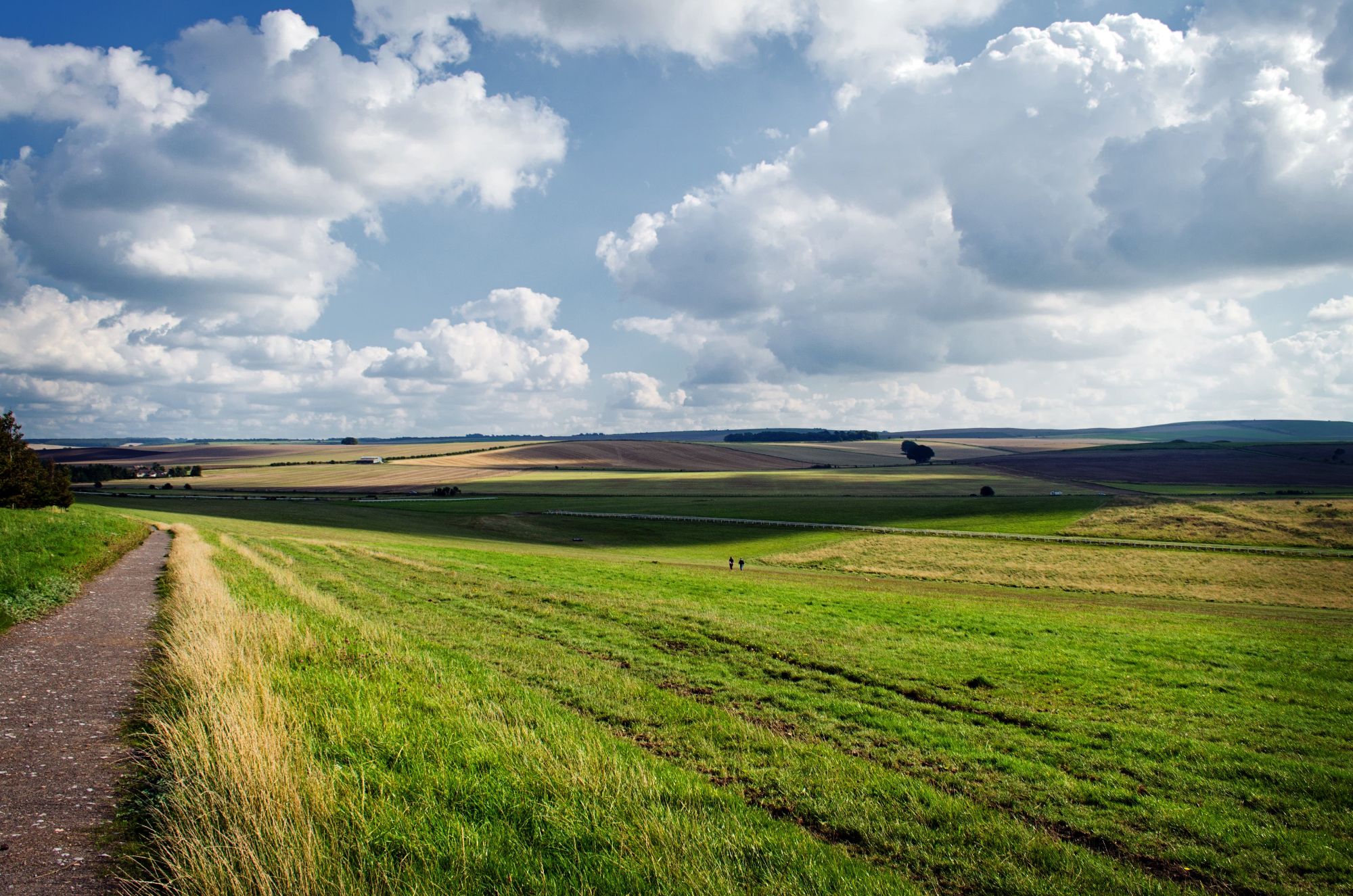 The chain harrow is one of the few farm implements that has not changed significantly in generations, still being used to clear the land of dead grass and moss, spread manure and level soil.
Heavy Duty Chain Harrow, fully mounted, heavy duty grass harrow sections, simple but strong design. Made in the South of England.
Our Chain Harrows are ideal for pasture maintenance & renovation and will give years of continuous service with the minimum attention. This product has been designed to be towed behind all types of tractors and utility vehicles.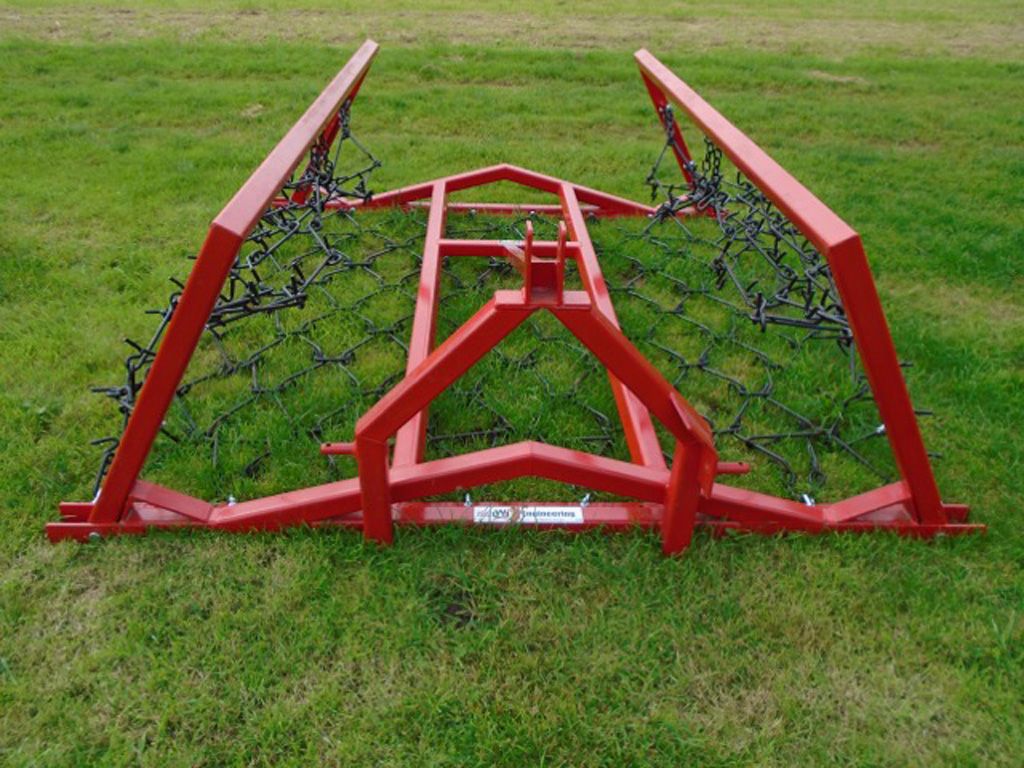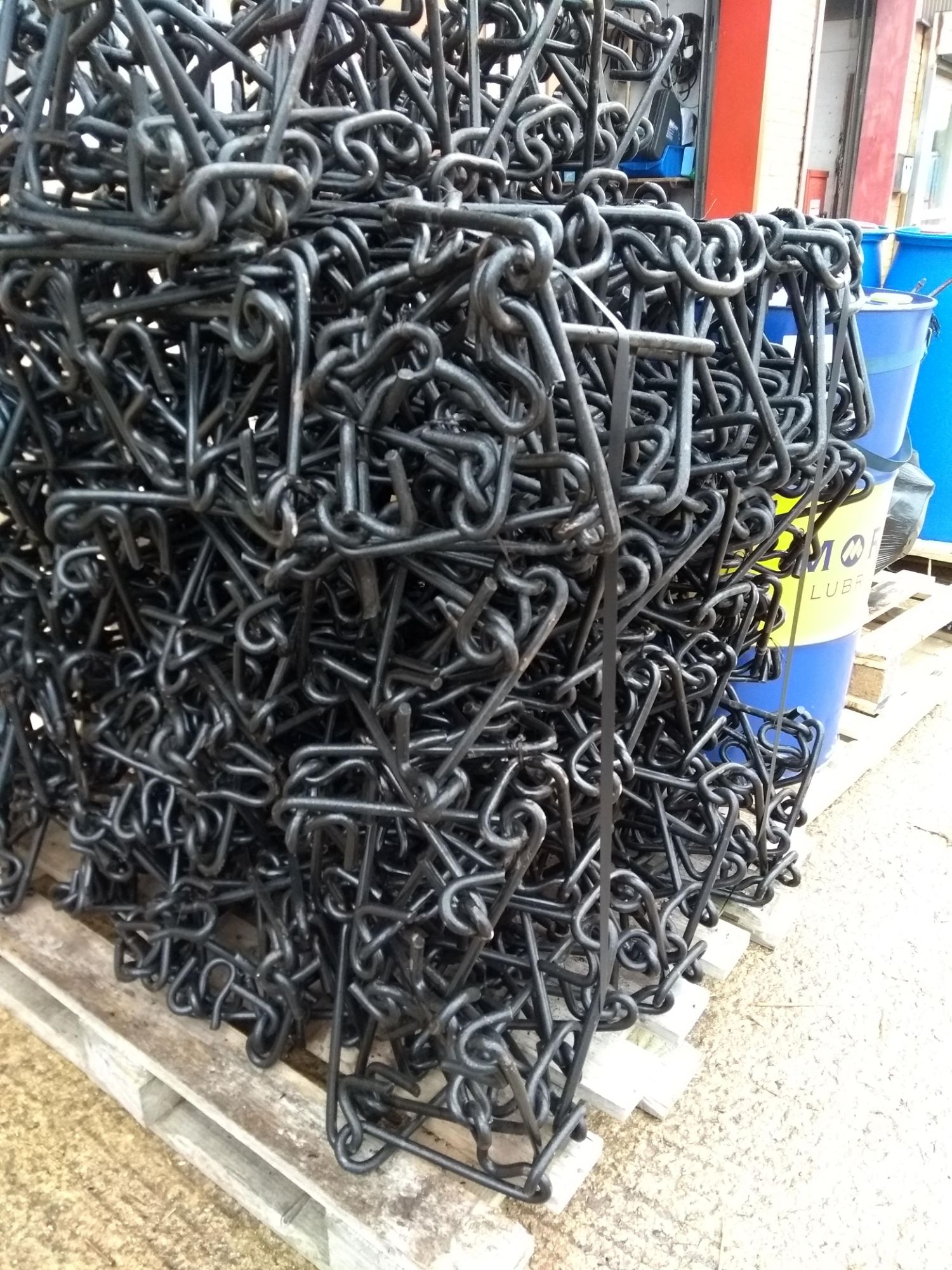 Ring Maintenance for smooth, well prepared traction
• Pasture renovation for breaking up and levelling soil
• Root aeration for better water infiltration and growth
• Covers broadcast seed for effective germination
• Works in fertilizer to spread while maximizing effectiveness
• Scarifies hay and pasture land to stimulate new growth and loosen crusted surfaces
• Tears out moss and old thatch from overwintered grass
• Self-cleaning action spreads difficult material without plugging tines