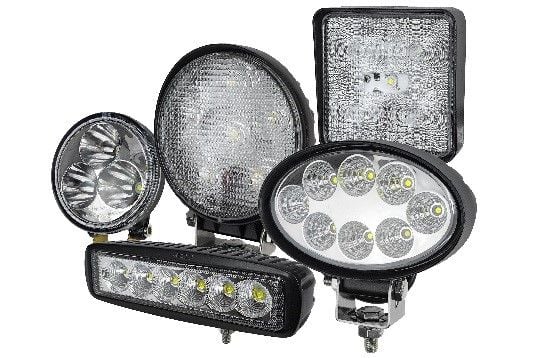 NEW VAP "Slimline" LED Lighting Range
To support the successful "Premium" LED work light range, Vapormatic has extended its LED work-light range and introduced a new Slimline category of affordable LED work lamps. The Slimline range of lamps are available in different sizes and with a flood beam pattern. All lights are manufactured with die-cast aluminium bodies along with tough, impact and chemical resistant polycarbonate lenses. All Slimline LED lights are E marked, ECE R10 certified and have IP67 protection.
Vapormatic has introduced a new range of vibration resistant and energy efficient LED Trailer Lighting suitable for all makes of trailer, capable of lasting up to 25 times longer than the Tungsten equivalent. The LED trailer lights come in magnetic, 1.2m trailer board and 1.4m trailer board layouts, complete with 7-12m cables and a 7 pin plug. All lighting kits are E Approved and carry a 12 month guarantee. Spare light modules are available.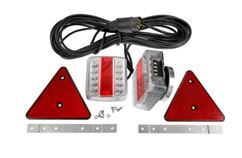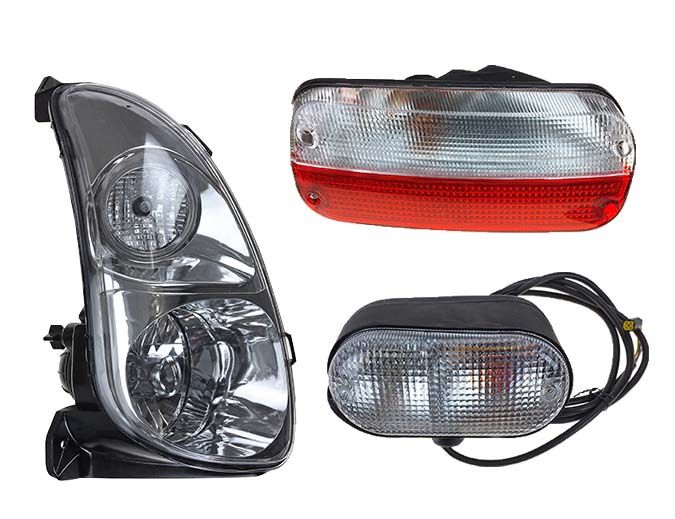 NEW Replacement Lighting suitable for New Holland applications
Vapormatic has expanded the current lighting range with NEW direct replacement lighting for New Holland applications. You may find your plastic headlamps are suffering from UV degradation, causing yellow colouration and cranking. This discolouration reduces the effectiveness & visibility both on road and off road. These new light units, complete with bulbs, are cost effective direct replacements for OE equivalents which are fully interchangeable with the existing wiring harness
LED Beacons and Warning Lights for tractor
Manufactured from tough plastic with a rubber base and a polycarbonate lens, IP65 Rated, 'E' approved and 'CE' certificated, these beacons are very durable. Each beacon uses 80 LED's and features a range of different light modes: Rotating style, Single or Multiple flash options. Please see individual specifications for further information. These lights can work between 10V-30V.